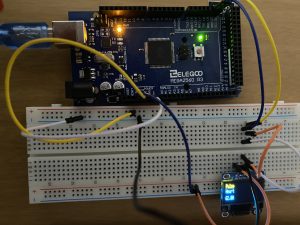 Connecting the display worked fine after installing the SSD1306 and GFX library from Adafruit. Text was tested and a random number generator were used to see the output work.
The number on the display, represents the pulse counted by the PPG sensor. The random number is now replaced by the output from the pulse sensor.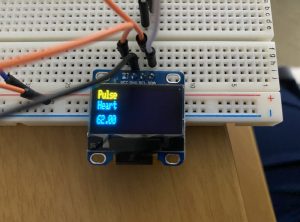 This display will be used for the biofeedback training aspect of the system.